by Toby Denise Concepcion
Since 1968, the Shell National Student Art Competition (NSAC) has been a student art competition that has given young Filipino visual artists a platform to grow and develop their skills. Shell NSAC provides students an excellent opportunity to express themselves creatively and receive recognition for their work, whether through painting, sculpture, photography, or digital art. 
In celebration of International Women's Month, Pilipinas Shell Petroleum Corporation highlights four remarkable women that are alums of the Shell NSAC. These artists have been making a significant impact on the local art scene. The woman they are today is because of their dedication, perseverance, and early recognition of their passion for the arts.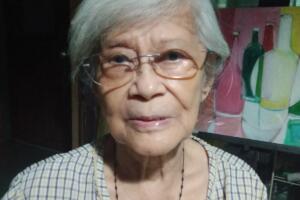 Rosario Bitanga-Peralta, who won in the watercolor category of Shell NSAC in 1957, says the remnants of the past must let go to realize oneself and be determined to do one's craft. She points out that, in the early years, the art followed traditional Western styles. Still, with some local changes not always well-understood in today's age, art is more open and unrestricted. It is free from traditional constraints and influenced more by individual artists than conventional schools of thought. 
After winning the Shell NSAC, Bitanga-Peralta became one of the nation's first female abstract artists. She encourages young people to improve their skills and stay mindful of what the world may bring; she emphasizes the importance of persistence, creativity, and productivity and recommends they focus on studying and training in the basics of art and art history.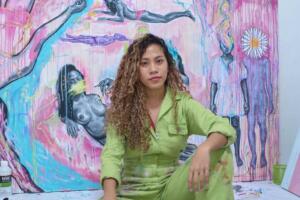 Davao-based artist Vyankka Balasabas took third place for her first stop-motion video in the 2015 Shell NSAC. When she was 14 years old, her father gave her a camera. She began taking images of herself in various moods, characters, and themes. She discovered how to communicate ideas through a single image, which motivated her to pursue a career in arts. 
Balasabas is currently exploring crypto art to reveal the richness of human emotions and thoughts. She highlights the importance of artists connecting and sharing. She notes Shell NSAC alums have achieved success through persistence and support from one another, and she recommends surrounding yourself with like-minded artists, too.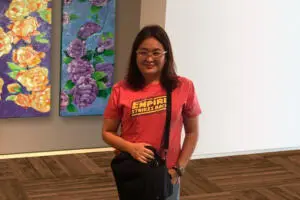 Mailah Baldemor-Balde, the winner of Shell NSAC 1993, pursued her dream at a young age; she comes from a family of artists, and she learned about color harmony even before she learned how to write. With that, Baldemor-Balde started competing in the art scene at an early age and with her entry "Lahar Country" in Shell NSAC, she won a full scholarship. 
Baldemor-Balde acknowledges the life-changing opportunities that Shell NSAC has provided her and the aspiring artists. She believes the competition allows young artists to pursue the arts and test their artistic abilities. She adds that with the help of the digital age, the opportunity for Philippine art might thrive more by easily connecting artists. Artists may learn new social relevance, such as climate change and public health.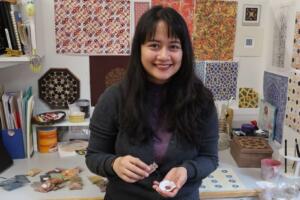 The founder of PintaPH and the grand prize winner of Shell NSAC 2013 Katrina Gosiengfiao aims to strengthen the art movement, contribute to the country's economic success, and support the conservation of its cultural and heritage sector. Gosiengiao advises young artists to create purposeful art and continuously work on improving their craft which will lead to unexpected destinations and encourage them to approach their work carefully. 
She adds that the Shell NSAC is a big platform to help artists in their career journey. She also credits it with giving her the courage to pursue her career. Like Baldemor-Balde, Gosiengfiao also believes the Shell NSAC is a powerful platform to help artists in their career journey.