Surrealist paintings often depict dream-like and incongruous images, like those of visual artists Andres Barrioquinto, Danny Sillada, and National Artist Ang Kiukok. The art style could also be likened to films, such as that of Filipino filmmaker Kenneth Dagatan's "In My Mother's Skin," which is gaining some thrilling momentum at the 2023 Sundance Film Festival in Utah, USA, happening this week. 
Already bought by Amazon Prime Video before its global premiere at the prestigious film festival, "In My Mother's Skin" is a horror fairytale, quite eerily similar to our curated featured artworks this week.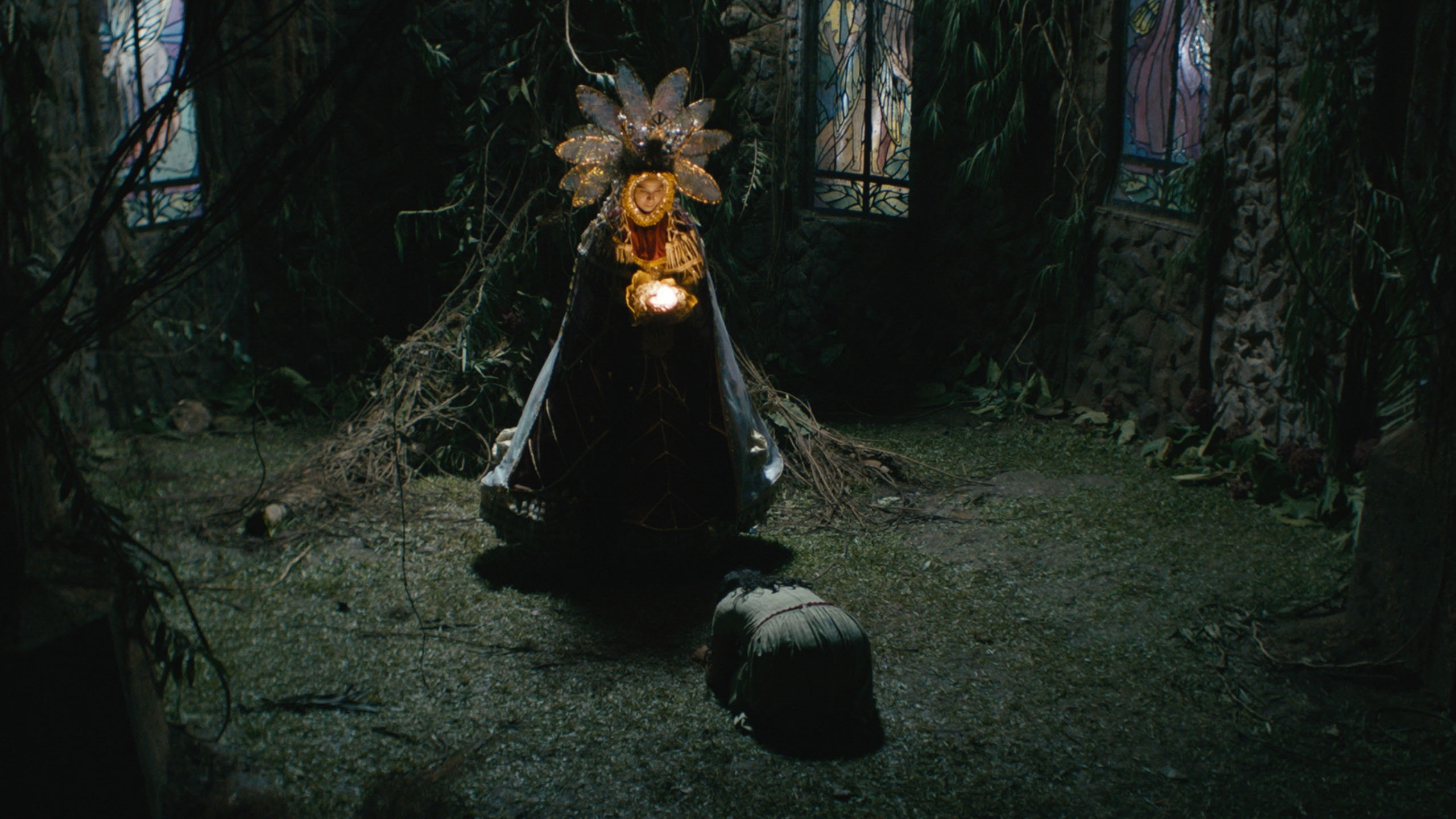 Felicity Kyle Napuli appears in In "My Mother's Skin" by Kenneth Dagatan, an official selection of the Midnight section at the 2023 Sundance Film Festival. Courtesy of Sundance Institute | Photo: Epicmedia for Sundance Institute
The film, which mixes Philippine history, Catholicism, and folklore, follows the story of a young girl who would do anything to protect her dying mother, only to end up being deceived by a flesh-eating elemental who earlier offered to solve her problem. 
As a nod to our Filipino artists, raising the Philippine flag abroad, here are equally outstanding surrealist works by Ritzmond Rei Depra ("Dichotomy of Life"), Charles Dematera ("Nadarang"), Blupysche Bluepsycho ("Sullen"), Olmey Grospe ("The Fool Card"), and Kriszia Estenzo ("Gugmang Nakita").  
Learn more about each work by clicking the images below.