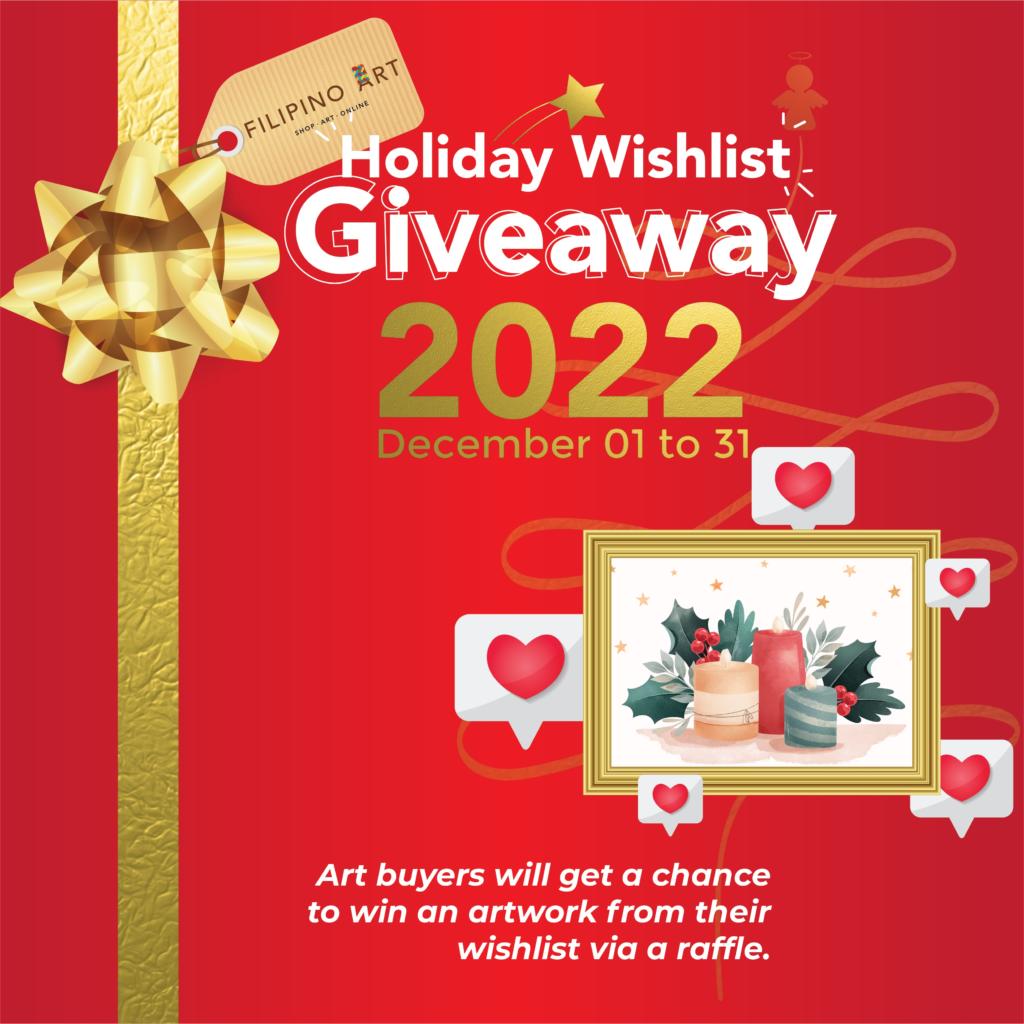 Here's a holiday treat for our #Christmas2022 art buyers!
Mechanics:
• Registered users must purchase at least two artworks to participate.
• Every two artworks purchased is equivalent to one raffle entry.
• Users must create a wishlist by liking (♥) artworks of their choice, which is seen in the registered user's dashboard on FilipinoArt.ph.
• A winner will be chosen when the promo period ends on December 31.
• Register as a user or login to your account HERE.