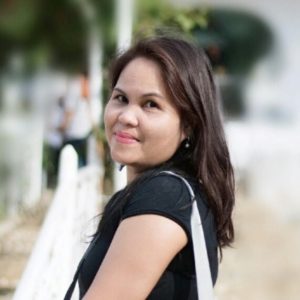 Cebu, Philippines – Self-taught artist Ana Fe Ruiz, who hails from Talisay City, has paid tribute to every person who was forcedly disentangled from the physical world and to every medical frontliner who risks their lives to fight the COVID-19 pandemic.
Using watercolor, Ana Fe has painted three new artworks that aim to inspire during this yet unresolved and still evolving health crisis.
Ana Fe says: "This pandemic is the most depressing and challenging situation the world is facing today. I painted these artworks to express empathy to every person who's greatly affected.  They depict the pain we're dealing with, especially if you're apart from your loved ones; but, they also show that anyone can be a hero or a solution to our current situation."
Her artwork titled "Longing," for instance, portrays a child's yearning for her mother to come home; the kid's mom is a frontliner.
On the other hand, "The Frontliners," which upholds each other by the power of prayer, shows a health worker and a prayer warrior deep in meditation.
In "Social Distancing," the artist reiterates that maintaining at least a meter of physical distance between people can help prevent the spread of the contagious disease.
I hope these artworks will inspire people who need uplifting these days.
"Please stay at home and practice social distancing. Engage in stress-relieving activities, such as painting, to help overcome the month-long quarantine.
"To all the frontliners out there, be encouraged. This, too, shall pass."
Images: Ana Fe Ruiz